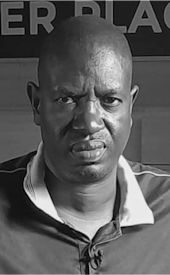 Pidson Kareire
I have been arrested several times. The first time, I had written about a rogue labor-export company, whose directors collaborated with security agents. The court proceedings were violated and I was taken to jail. Later, I was brought to trial but released on bail. Eventually the case was dismissed for lack of prosecution.
The second time I was arrested the exact same thing happened again. Only the people involved were different. My reporting was about a construction company doing shoddy road work.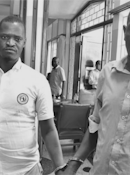 The third time I was arrested, it was cruel and bloody. I wrote about the speaker of the 11th Parliament of Uganda. She was involved in several corruption scandals that I highlighted in my stories. She used her position and money to destroy me. She paid security operatives who took me to a military safe-house and tortured me.
There were no indications that I would be persecuted. In Uganda, human rights violations and abuses are a daily occurrence. For instance, there is no 'official' arrest. Instead, you are kidnapped. You cannot predict when they 'arrest' you, but as I investigate corrupt officials, organisations and companies, I am always a target. The people I expose try to stop me because they do not want their corrupt affairs to come out. They abuse their position and power to violate my rights. 
I have managed to win my case against all the charges incurred. Without legal support, I would still be in jail because I do not have the money to pay a lawyer. Without a lawyer, it becomes easier for harassers to manipulate the court. After this criminal case was dismissed, I filed a charge of torture and the violation of my human rights. These charges will be heard on May 3rd, 2023, in Kampala Civil Court. Ironically, it will be World Press Freedom Day then.
These arrests and torture have scared me so much. After I was released, work was not the same: fear has baked into my life. As a result, I no longer do in-depth research. So this does mean that my work and therefore my livelihood are put at risk. 
"I remain hopeful because of all the human rights defenders in this world. All journalists whose rights are violated should be given help. If the censorship is not stopped, the journalists and their stories will be erased. Journalists are mirrors of society and that is precisely why they are so important to this world.."

—Pidson Kareire
Journalist can't be erased if the world hears about them.