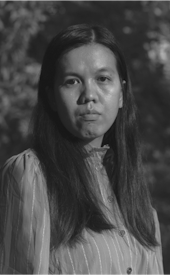 Naw Betty Han
It was early March 2020, when a photojournalist and I were taking pictures on the Thailand-Myanmar border. Thousands of illegal Chinese labourers are working on construction sites along the border and we wanted to capture this.
While reporting, we were arrested by a Karen Border Guard Force (BGF) officer. Instead of taking us to the ''head'' officers, we were taken into a car that brought us to a rubber forest. There, we were beaten while kneeling on the ground. We were threatened. Not with prosecution, but with death. They pointed guns at our heads and claimed they would shoot us. After this, we were taken to a very small cell that looked like a cage. For two days, I stayed here with my hands tied together. I could not - and was not allowed to - do anything. They gave me nothing to eat and I could not go to the toilet - even though I was menstruating at that time.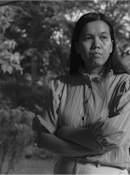 Before being taken to the car, we had fortunately managed to let another woman photojournalist know that we were being arrested. With the help of Frontier Myanmar and related organisations, we were released after two days. I think they did not kill us in the forest because they noticed I had informed a colleague. They were beating us so hard that even my phone screen broke. The only advantage of this was that my message could not be deleted. 
I had been a journalist for five years but I had never experienced anything like this. While in the cell, I was incredibly depressed. I cried as I was constantly being beaten. I thought about my parent's concerns and I no longer wanted to work as a journalist. After I was released from jail, I immediately went to my parents' place. I stayed here for a week to heal from my emotional and physical injuries. Frontier Myanmar advised me to stay at home for a month, but I was keen to report my information and experiences as soon as possible. My desire to work as a journalist was bigger than anything. I wanted to be stronger and more resilient, so I decided to continue as a journalist. I was very happy with the journalistic recognition for the article I had published on this subject. Once you choose to be a journalist you know your life will be full of risks. However, I feel like the news stories and the end results of your hard work will only strengthen your decision.
"I wish for a world without censorship. Because censorship is truly the biggest problem for the existence of journalism and democracy. As long as censorship exists, the flow of accessible information will be affected."
Journalist can't be erased if the world hears about them.